THE HEALTHCARE CONNECTIVITY YOU NEED
Imagine a solution that connects all of your healthcare systems together. Sounds like a dream come true, right? That's why we created XBridge. We offer solutions that allow various healthcare systems to connect to other applications, making your process more efficient and freeing up your time for what really matters.
ELIMINATE THE HASSLE TO IMPROVE EFFICIENCY
Clinics and hospitals using electronic healthcare record (EHR) systems alongside other applications often encounter the same problem — lack of communication between platforms. If you're frustrated by EHR systems that won't connect to other applications, we can break down that barrier.
From a custom solution to an existing plug-in, better connectivity will: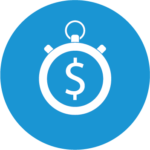 Having to input the same information across multiple platforms is more than just annoying — it's a waste of time. With the right connectivity solution, you can spend less time on data entry.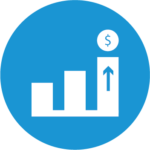 With smoother communication between platforms, you can save money. When the data becomes easily transferable from one system to another, you'll ensure you have the data when and where you want it.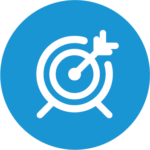 Connectivity eliminates the need to enter data multiple times. Having multiple data entries increases the likelihood of human error, but by entering the data only once and having it sent to all platforms, the risk of data error decreases.
WHY XBRIDGE?
We're here to provide the support you need to bridge communication gaps between systems — after all, it's in our name (pronounced Cross Bridge). We understand the complexities of this industry and its systems. More importantly, we have experience solving these issues.
HEALTHCARE SYSTEM INTEGRATIONS
We offer a variety of healthcare system integrations — all of which are fully HIPPA compliant. Depending on your needs, we can build the technology that bridges your gaps and allows your systems to communicate freely.
Generally, the answer to your problem is one of three things:

CONNECTIVITY
Are you using multiple systems to house data?
With one of our connectivity solutions, we can gather all of this data into one central database automatically. With this form of system integration, you'll save time and make the data more accessible, allowing you to better serve patients.
INTEROPERABILITY
Are you stuck using a variety of platforms that don't communicate?
Our interoperability solutions allow systems that were once incompatible to talk to each other. By using one of these solutions, you'll only need to enter the data once and it will be dispersed universally to all systems.

READY-MADE PRODUCTS
Because we have experience with system integration, we have already established a number of solutions that allow one common healthcare technology to communicate with another. In short, we may already have a program that does what you need.
CONTACT US
Ready to make your life easier?
Tell us a little more about your needs so we can create the ideal solution.